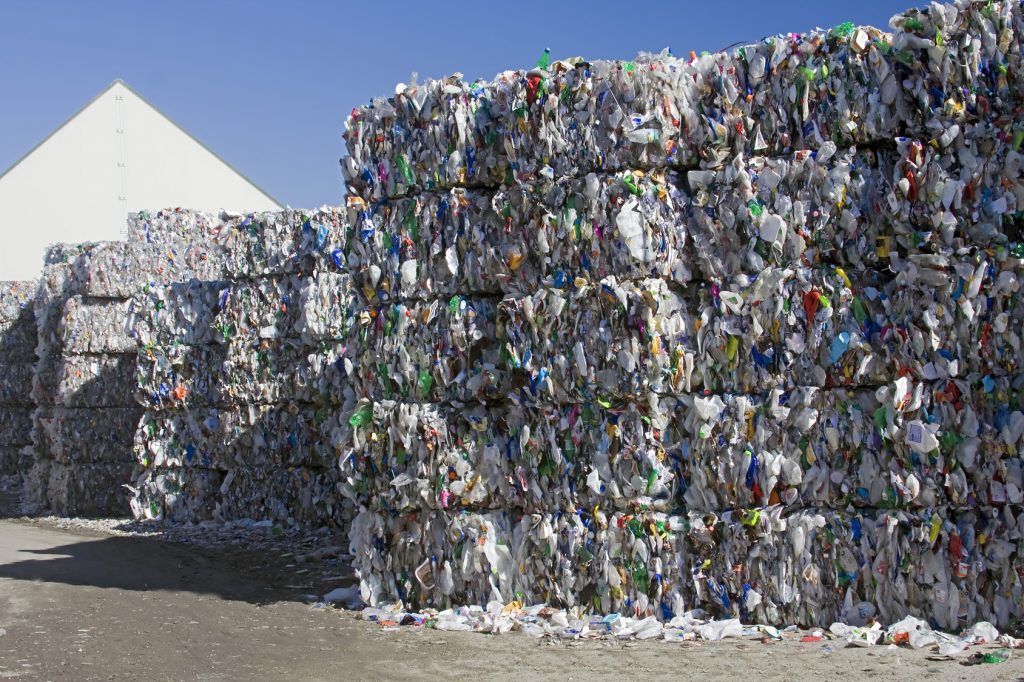 A material recovery facility, also known as a materials reclamation facility, materials recycling facility, or simply MRF (usually pronounced "murf"), is a specialized facility that separates and removes recyclable materials from collected waste.
MRFs typically utilize a combination of mechanical and manual sorting methods to sort collected recyclable materials. The method used will largely depend on what materials are typically brought into the recycling facility. MRFs that deal primarily with household recyclables, for example, will make more use of advanced mechanical sorting methods. These advanced mechanical sorting methods can sort materials using a combination of conveyor belts, gravity, and strong magnets. Workers then enter the sorting process toward the end of the process to sort remaining materials manually.
When a MRF deals more often with C&D (construction and demolition) materials, manual sorting becomes the primary sorting method. C&D materials are too large and too heavy to be sorted mechanically, so instead, workers must hand-sort these materials. We at Western Elite deal frequently with C&D materials, so we use an efficient sorting process that involves segregating and spreading materials and hand-picking recyclables out of the collected material.
The major advantage of MRFs is that they have been shown to maximize community recycling efforts, even in areas that see low participation in recycling programs. Many communities show low participation rates for source-separated recycling collection systems, and MRFs can address these low rates with their post-collection sorting methods. This makes MRFs more effective at recycling than curbside or other waste collection systems. MRFs, ultimately, can make recycling easier for the average consumer and minimize the amount of waste that is being sent to landfills.
We at Western Elite are one of the biggest recyclers in the state of Nevada, and we are constantly working to maximize our community's recycling efforts. Even if your company has recycling needs that go beyond our front-load containers, you can recycle with us using our specialized roll off containers. We take 100 percent of materials collected from sites to our 393,000 square-foot site, which includes a MRF. All recyclables collected there are then processed so that they can help fill a need once again, making our planet just that much greener.