ROLL OFF DUMPSTER RENTAL
Choose from 4 Sizes. Guaranteed in 4 Hours.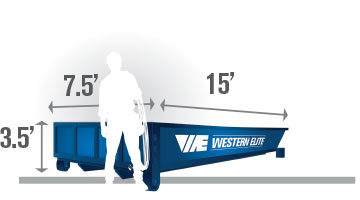 Lowboy
This dumpster is specifically designed for heavy materials like concrete, asphalt, brick, tile, dirt, and sand. It has a low profile for easy loading of these materials.
Approximately 2-3 pick-up truck loads. 8-ton weight limit.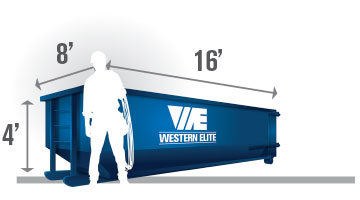 15-YARD
This dumpster accommodates virtually any small to mid-sized residential or commercial project. At a height of 4 ft, it's easy to load; yet it holds up to 8 tons of trash and materials.
Approximately 4-5 pick-up truck loads. NO dirt, rock, concrete, brick, asphalt or sod.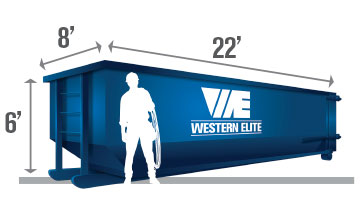 30-YARD
This dumpster is designed for medium-to-large projects, such as interior remodeling, de-cluttering or other interior projects. It's the optimal size for trash removal during your next renovation.
Approximately 9-11 pick-up truck loads. NO dirt, rock, concrete, brick, asphalt or sod.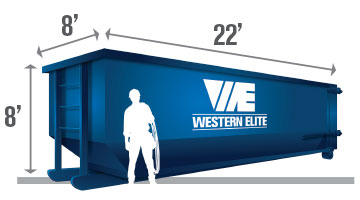 40-YARD
This is the largest of all Western Elite dumpsters. It is ideal for larger interior home renovations, household cleanups and commercial construction or renovation projects.
Approximately 12-14 pick-up truck loads. NO dirt, rock, concrete, brick, asphalt or sod.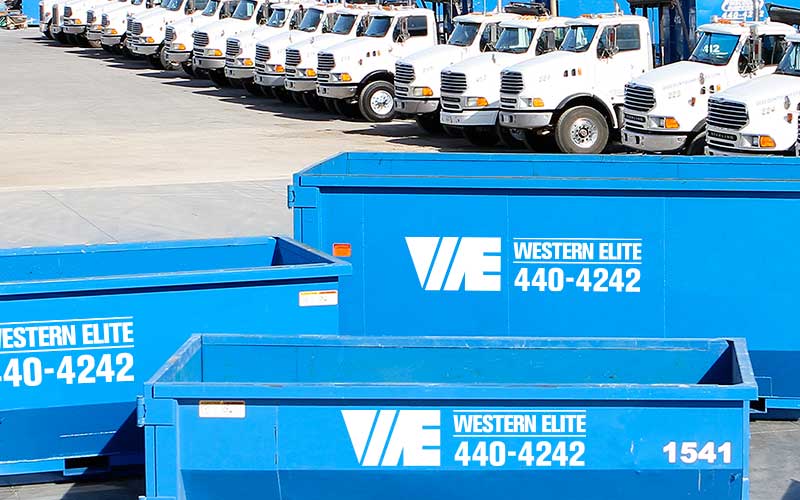 What Size Dumpster do I need?
To choose from our 15-Yard, 30-Yard or 40-Yard Dumpster, consider the following information. 1 cubic yard is equal to approximately:
27 cubic feet
Nine wheelbarrow loads
Small pick-up truck load
L x W x H (feet) ÷ 27 = Cubic Yards
Acceptable Materials
The following material is generally acceptable for disposal in a Western Elite Dumpster without the need for special arrangements:
Construction and demolition debris
Yard waste
Recyclable materials
Unacceptable Materials
Hazardous materials, food waste, liquid waste, toxic substances, pollutants, contaminants, infectious wastes, medical wastes or radioactive wastes defined by applicable federal, state or local laws or regulations.
We're Here to Help
Western Elite is a company that prides itself on keeping promises and providing an unsurpassed level of customer service. We promise to provide you with peace of mind in knowing that your dumpster will be delivered on time – every time. Serving Summerlin, Henderson & the greater Las Vegas area, we will be where you need us – when you need us. We always deliver clean, graffiti-free dumpsters and will work with you to ensure proper placement of your dumpster. As your partner, Western Elite will do all that we can to meet your expectations. Together, WE can make a difference!