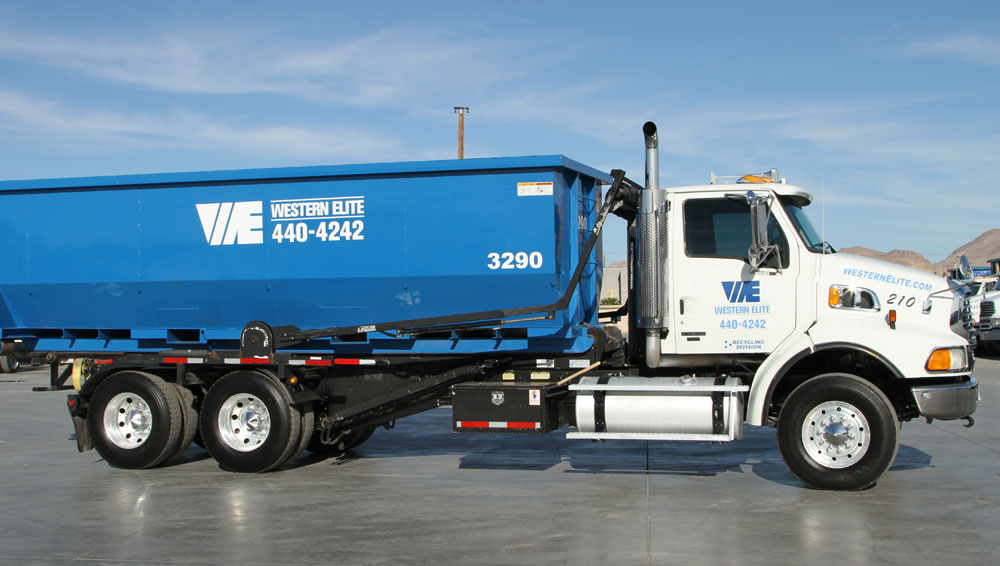 Choose from 4 sizes. Guaranteed in 4 hours. All with unmatched customer service from one of the most trusted names in the business.
Watch this short video explaining the benefits of doing business with Western Elite.
YOU CHOOSE WHAT GOES INTO OUR CONTAINERS. WE'LL GUARANTEE WHAT STANDS BEHIND THEM.
Behind Western Elite is a dedicated team of professionals who provide custom solutions for your waste and recycling needs in Summerlin, Henderson & greater Las Vegas. Our residential business is ready to earn your trust for the long haul and our commitment to, "unmatched customer service," provides peace of mind in knowing that we will always stand behind every promise that we make. You have waste. We have solutions. Let's get to work.