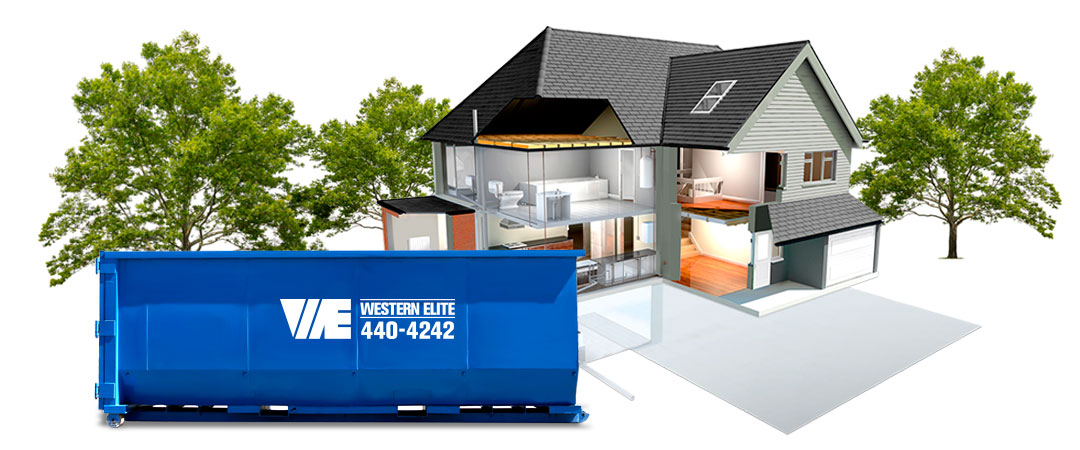 We Serve the People of Nevada
While our dumpsters are sturdy, reliable and trustworthy, they only do their job when we do ours. Our customers are priority number one. At Western Elite, we pride ourselves on meeting your needs in a timely, professional manner. We offer dumpster rental and waste recycling for the residents of Las Vegas and surrounding cities such as Henderson and Summerlin. We are your best friends in the event of a move, home remodel, yard project, clean-up, or other occasion that requires waste disposal. As Nevada's premier dumpster rental company, we have your waste removal needs covered.
Going Above and Beyond
Why do so many turn to us when in need of a dumpster rental or have a large waste disposal project? Because we care. We work to set ourselves apart from the rest by providing the following to each and every customer:
4-HOUR DELIVERY (99.5% on-time delivery)

TRUSTWORTHY, DEPENDABLE SERVICE

UNMATCHED PERSON-TO-PERSON SERVICE

EASY TWO-MINUTE ORDERING

LOCALLY-OWNED BUSINESS WITH PRIDE OF OWNERSHIP AND EXPERTISE

REFERRAL BASED GROWTH
At Western Elite, we do more than just residential dumpster rentals. Once your debris has been collected, we will make sure it is properly disposed of. We are experts in both trash removal and waste recycling and will sort the recyclables out of your waste in efforts to prevent unnecessary dumping. The remaining garbage will be transported from our facilities to the landfill. We pride ourselves on helping keep the city of Las Vegas clean and tidy one dumpster load at a time.
Reach Out to Us With Your Waste Disposal Needs
We want to help you with your next waste removal project. For construction, home renovation, yard/home cleanup, and other such undertakings, you will want a trusted partner to clear your waste. Western Elite has been servicing the folks of Nevada for years. Contact us today for more information.