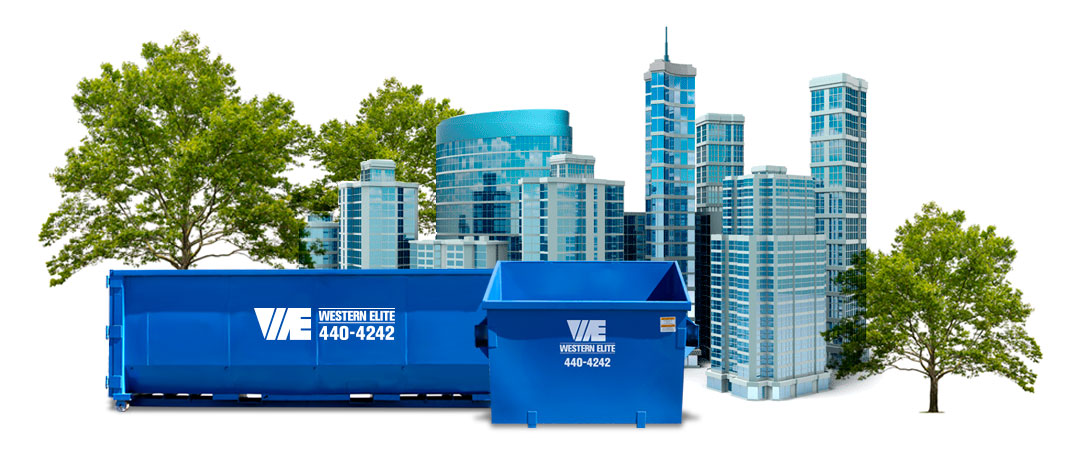 You Have Waste. We Have a Solution.
At Western Elite, we pride ourselves on providing, "unmatched customer service." We offer a complete solution for the collection, storage, removal, recycling and landfill disposal of your waste. We are in a unique position to offer a turn-key range of services that can simplify and streamline workflow. 
Need a dumpster? Order one now.

Commercial Waste Removal at Its Finest
We provide custom solutions for your commercial recycling and waste disposal needs. For large projects, we are your team. From construction and commercial landscaping tasks to sizable events, we provide the following:
VARIETY OF DUMPSTER SIZES

FLEET OF TRANSPORT TRUCKS

PROPER DISPOSAL AT RECOVERY AND WASTE RECYCLING CENTER

PROPER LANDFILL DISPOSAL

4-HOUR DELIVERY (99.5% on-time delivery)

TRUSTWORTHY, DEPENDABLE SERVICE

UNMATCHED PERSON-TO-PERSON SERVICE
We also offer a number of different garbage or waste recycling front-load services. Just simply let us place the dumpster, and we'll routinely come to empty it. Every load of waste we remove is sorted and properly disposed of. If there are recyclables mingled within your garbage or vice-versa, they will be removed and processed accordingly. Recyclables are taken to a processing facility while the waste heads straight to a Nevada landfill. 
Call us Now and Let's Get to Work.
Western Elite is a locally-owned business with pride of ownership, having served the residents of Nevada for many years. Our customers, big and small, are important to us and we strive to provide top of the line service every time. If you have a commercial waste removal need, give us a call and we will be there.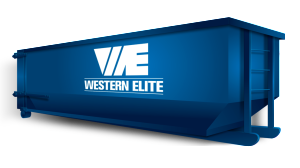 Choose from four sizes.
Guaranteed in four hours.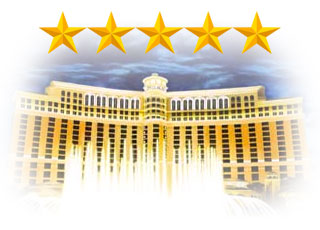 If you are a Las Vegas Resort property, get ready for superior service for the back of the house.