We Are One of Nevada's Biggest Recyclers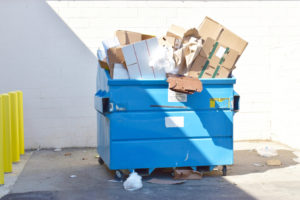 At Western Elite, the landfill is the last-resort destination for all waste we collect.  We strive to be extra conscious of the environment that we all share which is why we remove all recyclable material from collected waste, and process it for reuse.  If you do not recognize your waste as recyclable, it's okay, we will.  If you have made efforts to keep your recyclables separate from your garbage, let us take care of it for you.  We are Nevada's premier company for construction recycling and a trusted provider of clean, graffiti-free recycling dumpsters delivered on time, every time.  We would be happy to help you by properly removing and processing the following recyclable materials: 
Aluminum

Plastic

Cardboard

Paper

Glass

Concrete
Call us here in Nevada for your waste recycling needs.  We are as concerned with your project's waste removal as we are a sustainable future.