Not all waste is garbage. It is estimated that 75% of America's waste stream can actually be recycled, though only about 30% of it is salvaged before disposed of as trash. At Western Elite, we are conscious of the environment and strive to maintain effective waste recycling practices. For your waste recycling in Nevada, look to Western Elite.
What We Do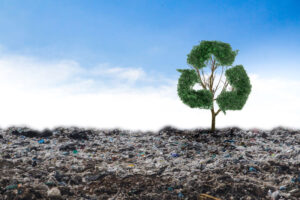 We are glad to take your recyclables off your hands and transport them to the proper processing locations. Common recyclable materials include:
Cardboard

Paper

Plastics

Certain yard waste and composts

Aluminum, steel, and other metals

Concrete

Certain wiring and like materials
Whether your waste pile includes recyclables exclusively or if there is trash mingled within, we will make sure to sift through the waste and separate the items requiring waste recycling; the rest will be taken to the landfill. We offer waste pickup services as well as dumpster rentals all with a focus on proper, environmentally-friendly disposal. Western Elite will make sure both your waste recycling and trash removal needs are taken care of.
We Take Waste Seriously
We want to help you with your next waste removal project. For construction, home renovation, yard/home cleanup, and other such undertakings, you will want a trusted partner to clear your waste. Western Elite has been servicing the folks of Nevada for years. Contact us today for more information.