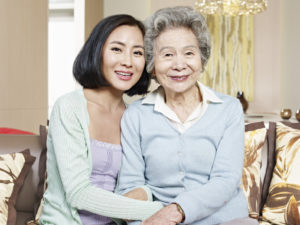 If we're lucky enough to live into old age, there comes a time when we need to acknowledge the need for change. Many elderly folks are in houses far too large for them, surrounded by inaccessible items and tools because their surroundings haven't adjusted to their new phase of life.
As the child of an elderly parent, it can be hard making this adjustment with your mother or father. After all, usually they're taking care of you. But this phase gives you rich time to slow down and get to know each other. One of the best things that you can do to help your elderly parent transition to this new phase of life is overhaul their home. If they want to stay in their own house, there are many ways that you can make it more suited to their style of living.
Time to Downsize
The first thing to do in order to prepare your parent for old age is to downsize the household. This has several advantages.
It simplifies your parent's life so they have less to manage and less work to do.
Your parent will need more open space, since getting around will be more difficult and their eyesight may be impaired.
I know this sounds macabre, but it's better to do this now than when your parent is gone. If your parent is still there while you go through old artifacts, you can hear the stories behind them, and learn what's worth keeping and what's just clutter.
Sale of excess items can help with extra costs that can be incurred during transition periods.
Because things just build up over time and culling down possessions can take a lot of effort, your parent may not just have more than they need at their phase of life, they probably have more than anyone needs at any phase of life. My grandmother had an entire stockpile of toothpaste–at least 25 unopened tubes–when we helped her clean out her longtime home.
Install Better Lighting
One of the most common side effects of aging is low eyesight. This can make it hard to maneuver, prepare food, and handle all the daily business of life. In order to help your parent remain independent and mobile, it can be helpful to install better lighting. You can also add tools (like more grippable knobs on the stove or washing machine) that make it easier to function, even with low eyesight.
When Remodeling is Necessary
Sometimes, there are construction projects that help make your parent's home more accessible and convenient. It could be that a ramp going up the porch steps is necessary. Or, you may need to knock out a wall in order to open up space, or make the most frequented-pathways more convenient. If your transition calls for a remodel, consider renting a disposal unit for your project. Western Elite offers disposal units that streamline the process for you. We'll drop off the dumpster and pick it up when it's full so that you don't have to worry about the bother of transportation or dumping.